Please note, all of our tutors are qualified and experienced teachers.They can also help with managing your child's school online learning program during this very difficult time. Call Sara on 0424 133121
Online School and Learning in NSW
While NSW schools remain open, most students still attending in person have parents working in essential services (such as doctors, nurses or supermarket workers). Students with parents working from home or out of work during COVID-19 are mostly staying at home and doing school work there.
Having a computer and access to the internet is more important than ever for our school students. When we moved to a mostly online learning school system, NSW Education realised they needed to provide these to students without access. There is a big move to provide students with these tools and if you don't have them, we recommend contacting your school or teacher first. They will very likely already have a plan and strategy in place to provide you with these essential tools. The government has made it clear that they intend to do everything needed to ensure students don't miss out during this challenging time. In the last few days, the state government is providing NSW students, who don't have access to IT services, with a laptop and modem. However, this has only just been rolled out and it will take some time to get the devices to students. Understandably, year 12 students will be prioritised.
NSW is in a better position than many states as schools already have access to a number of online learning platforms such as Microsoft Teams, Adobe Connect and GSuite.
Online Learning Challenges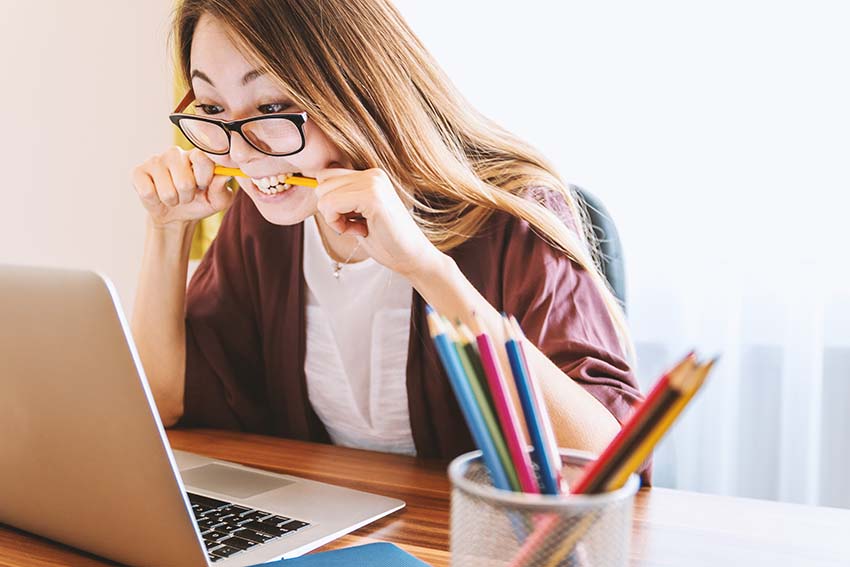 You're not alone! Reach out to teachers, tutors or peers for support with online learning.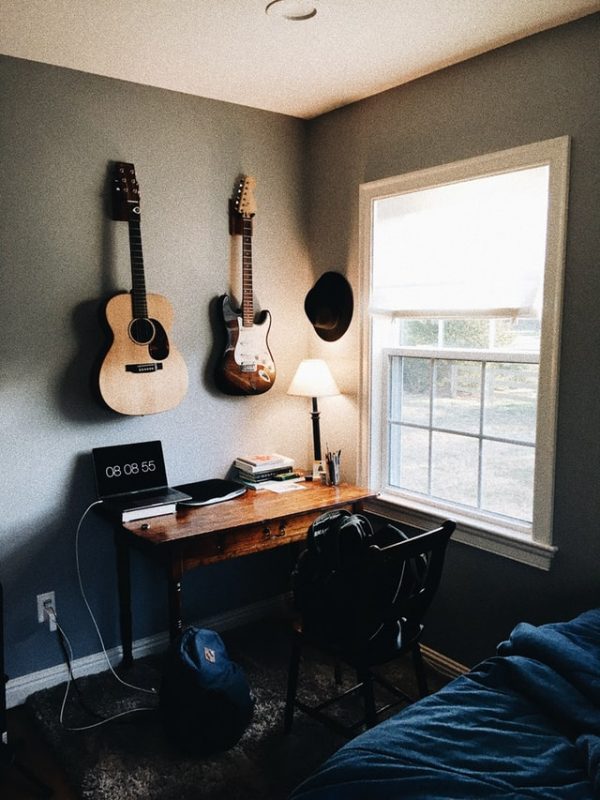 Make sure to have a study area that is:
free from distractions
quiet
not too much glare (or has a blind to block out glare)
no trip hazards such as power cords
plenty of power points for devices
equipment in good working order (extension cords etc)
proper desk and chair
adjust chair correctly and at the right height
adjust computer correctly
keep most frequently used items close at hand
Source: Learning Environment Checklist from NSW Education Department
Ask Questions When Going to School Online
You are not alone when you are studying at home. There is a lot of support out there for you. Your teacher will be available to ask questions and provide clarification for a subject or question.
Don't forget to also ask your friends and classmates. Everyone is in the same boat and it can help to talk to your peers just like you would at school. Try to use proper language and don't write in text speech with emojis etc. when in school hours. It is the same as being at school so try to behave as you would when attending class.
Use proper grammar and spelling when messaging other students or teachers. It's still school, don't treat it like your usual group chat (although it can be hard to remember this). The NSW Education Department has produced a PDF for parents and students to take advantage of remote learning during the COVID crisis.
Student Responsibilities While Remote Learning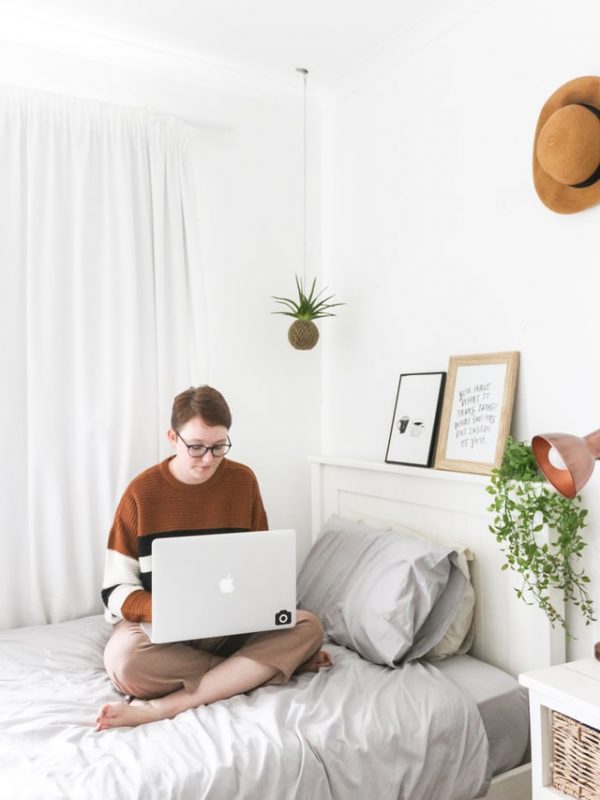 Don't sit in bed to study. You can hurt your back and posture if you don't sit at a desk with an adjustable chair.
Treat each day as any other school day.
Try to follow your established routines and get out of bed at the same time, eat breakfast and start school at 9am – as you normally would.
Stick to a daily routine with recess and lunch at the same time as you would at school. By sticking to your usual routine, it will be easier to keep up and get enough work done every day.
Make sure you hand in everything your teacher asks for and make sure you try your best to complete it as well as you would in class. If you don't understand something, ask the teacher. They are there for you.
NSW Department of Education has produced a PDF with information for remote learning support for both parents and students. This PDF is very useful.
Help for Primary School and High School Students During COVID-19
If you are finding it difficult to learn from home or your parents are working long hours and feeling stressed, help is at hand! Successful Learners Tutoring Sydney is now conducting online tutoring for both primary and high school students. We have qualified teachers and tutors who are experienced at supporting students in all subjects. We have a dedicated language tutor and can provide support for all subject choices.
Successful Learners Tutoring also supports students studying advanced English and Maths to do their absolute best. We use Zoom so that students can see and easily hear their tutors. Tutors are able to share their screen and can easily demonstrate tasks and provide answers online.
If you are preparing for your HSC or IB (International Baccalaureate), we have experienced and professional tutors to help you do your best.
Please note, all of our tutors are qualified and experienced teachers.They can also help with managing your child's school online learning program during this very difficult time. 
Get in touch with Successful Learners Tutoring to find out how we can support you during this difficult time.