MOTIVATE, EDUCATE, ACCELERATE
Sydney Pre, Primary & High School Tutors
PRESCHOOL, PRIMARY AND HIGH SCHOOL TUTORING SYDNEY
PRESCHOOL, PRIMARY, HIGH SCHOOL AND UNIVERSITY TUTORING SYDNEY
Qualified Professional Teachers
Affordable Student Tutors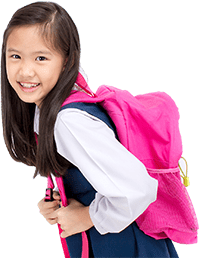 FREE HOMEWORK CENTRE FOR OUR STUDENTS
COME ALONG TUESDAYS 4PM – 6PM
PRIVATE TUTORING IN SYDNEY
If you're searching for the best private tutors in Sydney, then Successful Learners Tutoring is the answer. Our Sydney tutors are experienced, knowledgeable and get great results for our students.
We cater for students who prefer working one on one with a tutor as well as in groups. Our private tutoring sessions are available for Kindergarten to Year 6 Primary and High School students.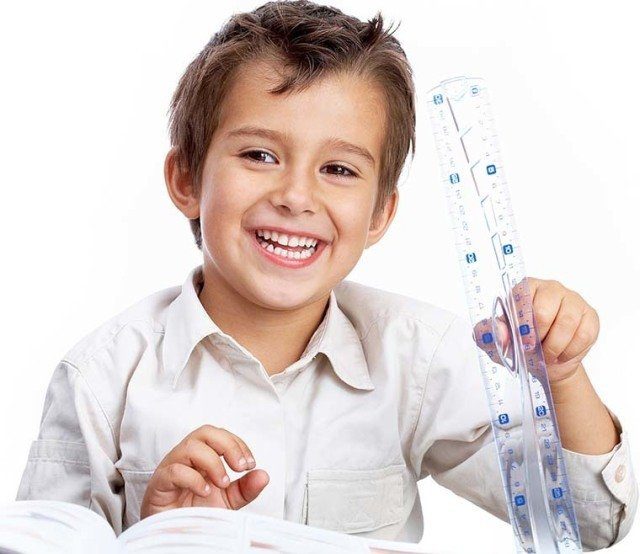 HOW WE HELP SYDNEY TUTORING STUDENTS
Whether your child needs school readiness support prior to starting Kindergarten, help grasping and consolidating literacy and numeracy concepts in primary school or requires extra help tackling challenges in their high school years, Successful Learners Tutoring Sydney can successfully help students in achieving their personal academic goals. Our Sydney tutoring service supports students to achieve their personal best.
We also understand how critical it is for students to be prepared for important academic tests. Our intensive programs will teach and support children in the lead up to Opportunity Class and Selective High School Placement Tests, Scholarships and the HSC and IB exams.
GROUP & PRIVATE TUTORING SYDNEY
Our classes are carefully crafted to meet the developing needs of every child. Our educators and support staff are highly professional and trained in education, having worked with students from preschool through to high school.
Successful Learners Tutoring Sydney offers group and private tutoring in Sydney's Eastern Suburbs for children from age 4 – 18. Individual tutoring can be especially beneficial in later, high school years such as for the HSC or IB preparation.
We also provide individual help for students undertaking final exams and want to work with a professional HSC and International Baccalaureate (IB) tutor.
Get in touch to discuss your child's individual needs.
WHY CHOOSE US FOR YOUR SYDNEY TUTORS?
INNOVATIVE SMALL GROUP PROGRAMS
At Successful Learners Tutoring we have a range of small group learning programs aimed to boost your child's confidence and performance at school.
COMMUNICATION & COLLABORATION
Teachers will provide weekly lesson notes and send pictures of their child engaged in their learning.
INDIVIDUAL LEARNING PROGRAMS
Teachers work collaboratively with the programming team in order to tailor and personalise lessons.
QUALIFIED & EXPERIENCED TUTORS
All of our qualified primary teachers have gained high ATARS and most have completed their Bachelor of Education or Teaching Degree.
POSITIVE LEARNING ENVIRONMENT
Our Sydney tutoring centre has been specifically designed and built for comfort and productivity, it is the perfect set up for effective individual and small group learning experiences
CONFIDENT, HAPPY TUTORING STUDENTS
Conveniently located in Kensington in Sydney's Eastern Suburbs, we aim to provide quality, tailored educational tutoring programs for students in preschool, primary and secondary school. School readiness, primary and high school tutoring programs that suit each individual student's needs and unique learning style.
Amazing team, my son has had support from SLT and since has improved so much in literacy and numeracy. George and Sara have so much patience, I cannot thank them enough. Highly recommend SLT.
Successful Learners have been fantastic for our primary school son and English. They provided me with an appropriate tutor, who uses the hour well, provides homework and weekly feedback to me. My experience of my sons tutor is she is genuinely interested in his English learning and progression. Communication with Successful learners is easy, emails, phone calls, texts are answered timely. I can recommend them for tutoring
Quickly organised a tutor to meet our needs. The tutors are excellent; everyone is friendly and helpful. They provided ongoing communication about our child's progress and the upcoming schedule. I would highly recommend Successful Learners Tutoring.
My daughter had an excellent experience at Successful Learners. Sara was able to line her up with tutors who not only understood their topic area but also connected effectively with her to help make the learning experience rewarding. Over 2 years we saw the improvements as she moved from a remedial maths group to the accelerated group. This was a huge boost to her confidence as she made the transition to high school. Thank you for all of the help.
Kelly Kalimanis
2020-10-07
As a mature aged student studying Biomechanics at uni this semester I needed some tutoring to brush up on my numeracy. My tutor George was really lovely and patient and explained the mathematical concepts in a way that made sense. And Sara at Administration is truly lovely as well, and accommodated extra sessions. I highly recommend Successful Learners Tutoring, and will be continuing to use their services whilst studying.
Successful Learners Tutoring has given my child the opportunity to really consolidate his understanding of the concepts that are critical to his school curriculum. It has increased his confidence and motivation with homework. SLT has transitioned to online tutorials very effectively during the COVID-19 shutdown so as to continue its support of students. It has really helped with maintaining focus and structure around learning at this time.
My son has had an amazing experience this term at Successful Learners. He has really looked forward to the sessions with his tutor and has benefitted greatly from working with her.
My son has been to Successful Learners Tutoring for only two terms but I can see he has gained lot of confidence in speaking in class and self-esteem. SLT has an excellent teaching system and my son loves to be there learning. Keep up the good work SLT!
SYDNEY PRESCHOOL TUTORING
SYDNEY PRIMARY SCHOOL TUTORING
We offer innovative small group learning programs and private Sydney tutoring to suite primary aged children's individual learning needs.
English Tutoring Program
Maths Tutoring Program
OC/Selective High Tutors
Private Tutoring
PRICING AT SUCCESSFUL LEARNERS TUTORING
Invest in your child's future at an affordable price with one of our Sydney Tutors.
Please contact us to discuss the price and structure of programs.
MORE INFORMATION ABOUT SUCCESSFUL LEARNERS TUTORING