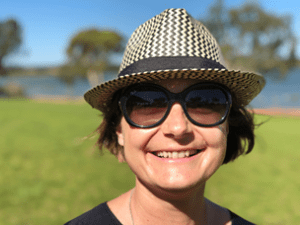 LEARN FRENCH WITH CÉCILE!
Cécile is a native French speaker with an extensive experience in language teaching. She is very committed and professional in her approach to education. She is a fun and engaging teacher who is passionate about generating enjoyable learning experiences for students of all levels.
Cécile holds a BA in Foreign Languages and is a qualified CELTA teacher.
With over 20 years' experience tutoring children and adults, Cécile will tailor the course to your needs:
For children, she will help with homework and accompany the students with schoolwork and projects, using very interactive and hands-on teaching and learning material to encourage communication and build language skills while having fun.
For adults, Cécile bases her courses on The Common European Framework of Reference for Languages (CEFR). The students will learn standard French. Click on the link below for full description of the levels provided in this framework.
ECFR Common reference levels
Cécile's methodology is based on the Communicative Approach: the four language skills (listening, speaking, reading and writing) are promoted through task-based activities that represent real language interaction. You will immerse yourself in the French language from the first day.
Cécile specialises in individual or small group teaching. This gives the student more time to practice talking in their new language. Her French classes are interactive and fun, aimed at helping the student advance quickly. Cécile's experience has allowed her to achieve a very high level of educational quality.