Things to Do and Places to Study in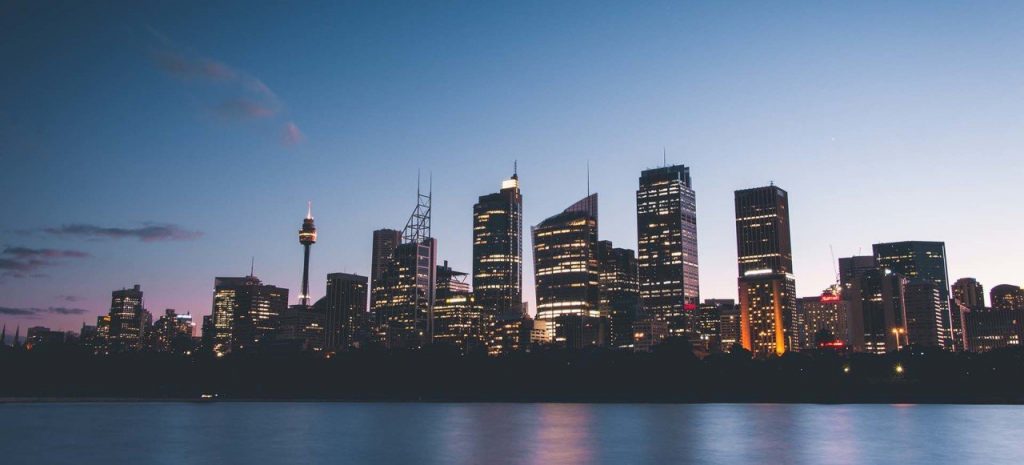 Sydney has the largest population in Australia and all of Oceania. With a population of over 5 million, it is a growing city that has a lot to offer students both local and International. Sydney is made up of more than 630 suburbs that are spread across 70km of land.
The city is bounded by the Blue Mountains to the West and the ocean to the East. It's huge harbour opens the way to the main city centre and the Lane Cove and Parramatta Rivers. Ferry services take passengers from Circular Quay to Manly and down to Parramatta. Both ferries and hydrofoils are popular forms of transport in this harbourside city.
The city was inhabited by indigenous people for at least 30,000 years before being settled by Europeans in the 18th century. School students in Australia are starting to learn more about indigenous culture where, in the past, Australian history was largely limited to the time post European settlement.
Sydney has many wonderful places to study and gain a love of learning.
From the wonderful State Library in the city centre, right next to the Conservatorium High School for musically gifted students and a short walk to the Botanical Gardens. The State Library is a treasure trove of learning while also offering a quiet place to study. It boasts roaming exhibitions as well as permanent ones for visitors to enjoy. It also has sections dedicated to school students for history and sociology. There is so much to discover that is interesting and that encourages learning in a new and fascinating way.
If you're after a quiet place to read a book or study under a tree, there is no better place than the Botanical Gardens near Circular Quay and Mrs Macquarie's Chair. Steeped in history, the area around the Botanical Gardens is not only beautiful but also a great place for a bit of quiet time. The trees are all labeled and well tended by the highly qualified gardeners. You can also stop by the Art Gallery of NSW for collections from modern contemporary to Indigenous art, Asian and Western art and many other styles.
While they often have paid exhibitions, it is always possible to have a wonderful meander through the halls and view their wide ranging collection. This is a fantastic place for all students but particularly so for those studying Art and Fine Art.
A short walk from the Botanical Gardens, past the Sydney Opera House, is the area called The Rocks. This was the first settlement place in Sydney and boasts some of the city's oldest buildings and has quite a historical feel to it. There are markets and historic restaurants. Just walking around the lane ways and streets lets you see some of the old terraced houses and churches with sandstone lined walk ways. Sitting under the Sydney Harbour Bridge, The Rocks is between main harbour and the smaller Darling Harbour that is next to China Town. Sydney's China Town is full of Asian restaurants, street stalls and Paddy's Markets.
If you're a student, it is worth checking out all that these historical places in Sydney have to offer. It is a great way to enjoy and appreciate the history of Sydney.
Making the Most of Sydney's Best Places to Study
Learning doesn't have to be all about sitting at a desk at home and staring at your school books. If you're finding it boring and a bit hard to get involved and feel interested, then try some of the fantastic places that Sydney has to offer to not only study in but also learn about history, philosophy and sociology (to name a few). You might even find out about your own family in the State Library archives or the War Memorial in Sydney's Hyde Park. Many people have learned about grand fathers' war experiences through searching through the War Memorial Museum. Pop into the Australian Museum just opposite Hyde Park.
Another fantastic place to study and take in the feeling of being in a historic university and world leading institution, is Fisher Library at the University of Sydney. Studying in a cubicle in Fisher Library has motivated more than one student to go the extra mile to achieve their best outcome. It can be very inspiring to sit among the old and traditional university campus, sand stone buildings and among the stacks of books that have that old book, musty smell (you imagine Hogwarts smelling like this!). The library has a collection of rare books and manuscripts that are also fascinating to view.
Hopefully this will inspire you to find some of the many other places you can study around Sydney. It is a wonderful city to live and study in and there are so many inspiring places to go to learn more and find a peaceful and motivating place to work.
Get in Touch with an Experienced Sydney Tutor
Looking for an experienced Sydney tutor? Get in touch with Successful Learners Tutoring
3/76 Anzac Parade, Kensington, 2033 NSW
info@sltutoring.com.au
https://m.facebook.com/SLTutoring/